While the weather is cool, stay warm with the best hot cocktails for winter.
Whether you're needing a go-to après-ski drink, hosting a holiday gathering, or just wanting a warm (and boozy) beverage, we've got you covered. Here are our favorite hot cocktail recipes that will impress and delight your friends and family this winter, no matter how cold it is outside.
Caramel Coffee Cocktail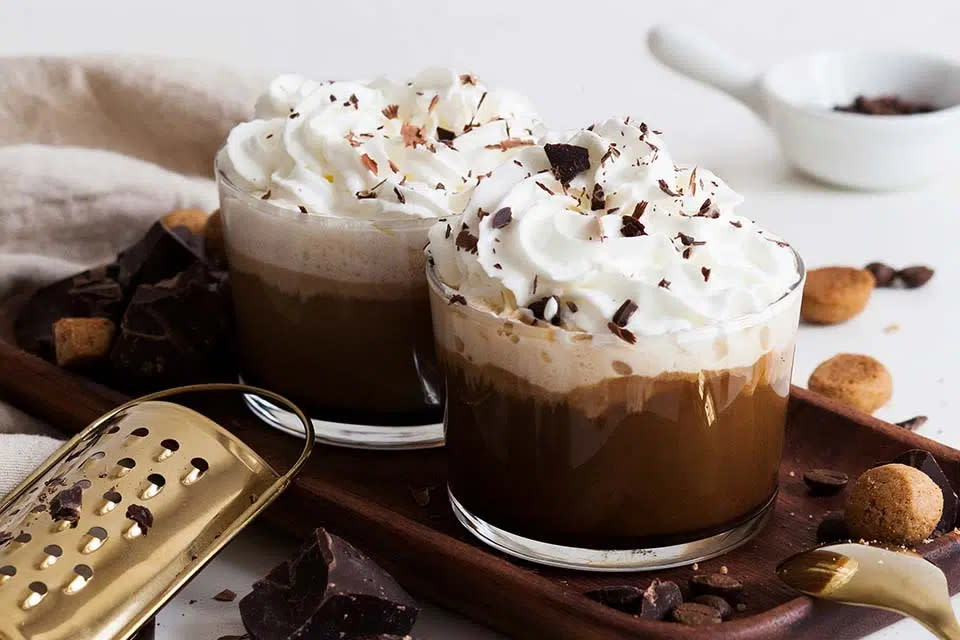 CHOPIN VODKA
This creamy, delicious cocktail is the perfect after-dinner drink in the colder months, and it's also fabulous for après-ski. Simply mix your favorite type of coffee with Dorda Sea Salt Caramel Liqueur in a mug, then top the mixture with whipped cream to create the WFH caramel coffee cocktail. It looks and tastes great with cinnamon sprinkled on top. 
Ingredients
Hot Apple Cider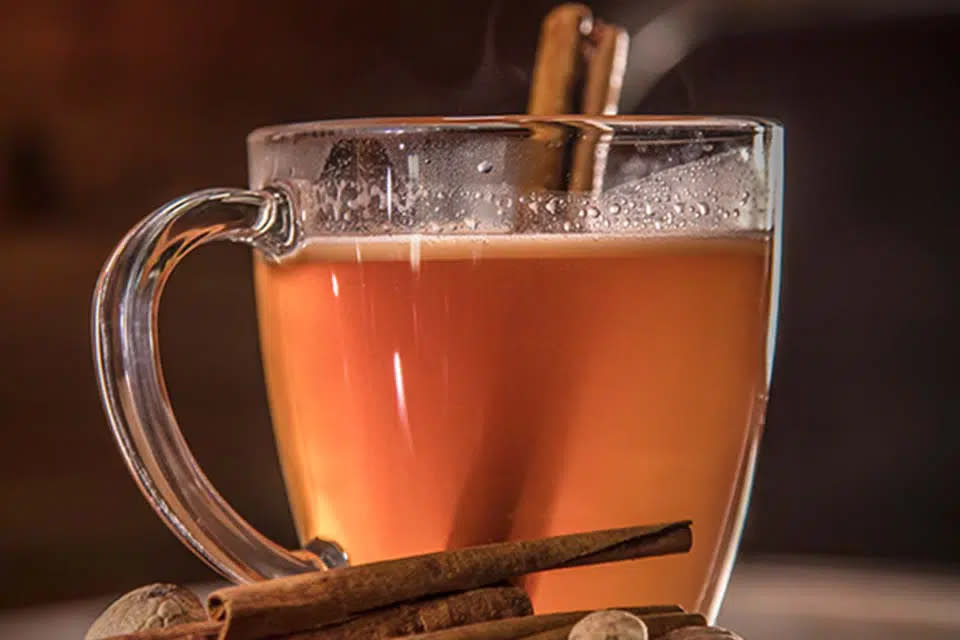 FOUR ROSES BOURBON
Hot apple cider is a classic winter cocktail, and for good reason. We love this version, which uses the lovely Four Roses Bourbon. It has flavors of vanilla, mint, and spice, with floral undertones. Not to mention, it mixes beautifully with apple cider. Add cinnamon sticks, orange, and cloves to create a warm, cheerful holiday cocktail. First, put your Four Roses Bourbon and apple cider in a crockpot or a pan on the stove, and heat on low for two hours. Then, make sure the liquid is hot but not boiling, and add the cinnamon stick. (Boiling liquid can bring out bitter and woody notes from the cinnamon.) Lastly, garnish each cocktail with a clove-studded orange peel for presentation. 
Ingredients
Buena Vista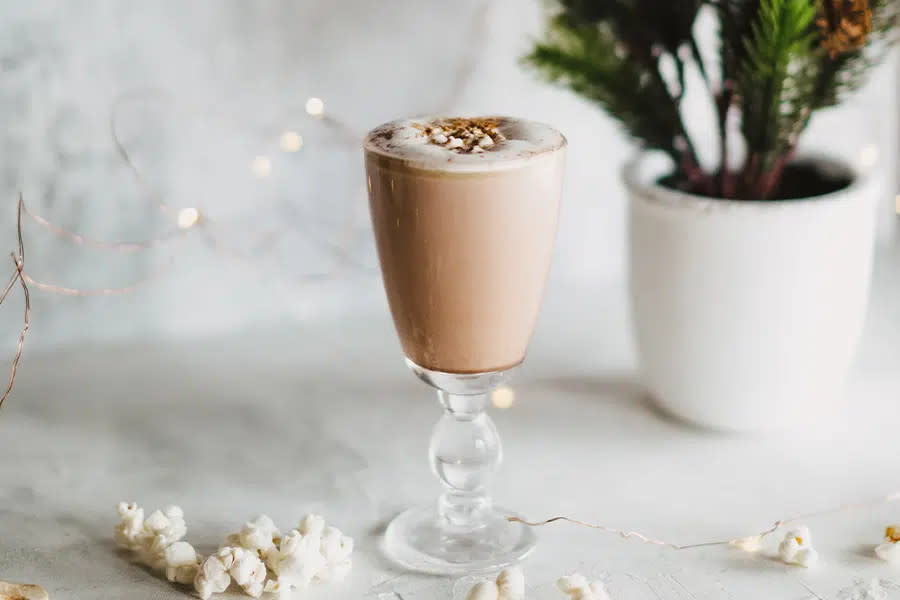 SARAH KATHLEEN / THE ALCHEMISTS' GARDEN
Skilled mixologists from The Alchemists' Garden craft cocktail bar in Paso Robles, California, created this caffeinated cocktail as their take on an Irish Whiskey. It includes just three ingredients: Powers Irish Whiskey, a double shot of espresso, and lastly, boiled water. At Alchemists' Garden, they top it with their hand-shaken Tahitian vanilla bean whipped cream, but at home, any whipped cream will do.
Ingredients
Takasan Sake Hot Toddy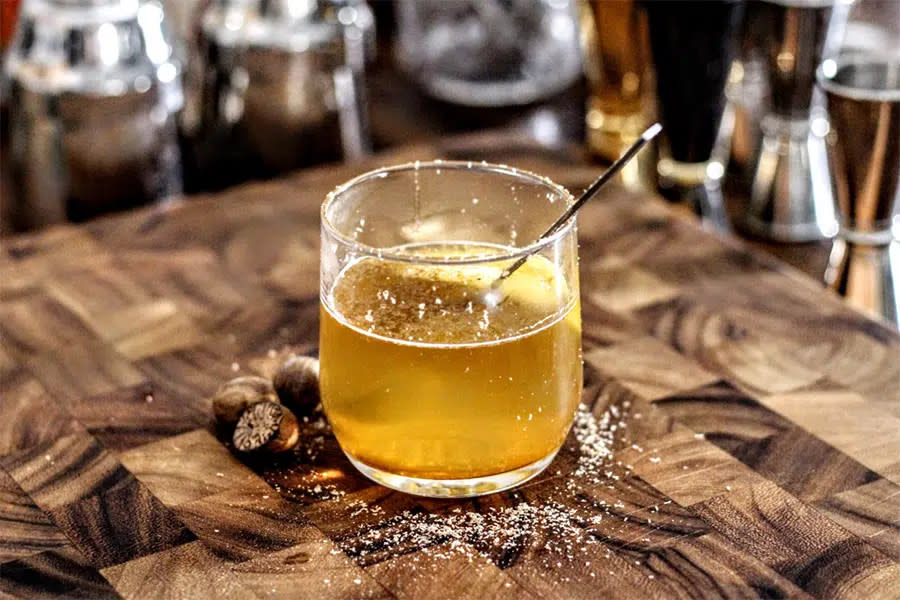 TAKASAN
This cocktail is a unique take on a Hot Toddy, using sake instead of whiskey. It was created by Takasan, a notable merchant of sake, wine, and craft goods from Japan. First, muddle together the honey, yuzu juice, and ginger slices at the bottom of a glass. Then, add warmed-up sake and stir lightly. Lastly, top with a cinnamon stick and yuzu peel. Lemon juice and lemon peel will also work if you can't find yuzu, which can be found at Asian markets. Incredible flavors of honey, cinnamon, yuzu, and ginger blend to create this sweet and spicy spirit.
Ingredients
The Grand Hot Chocolate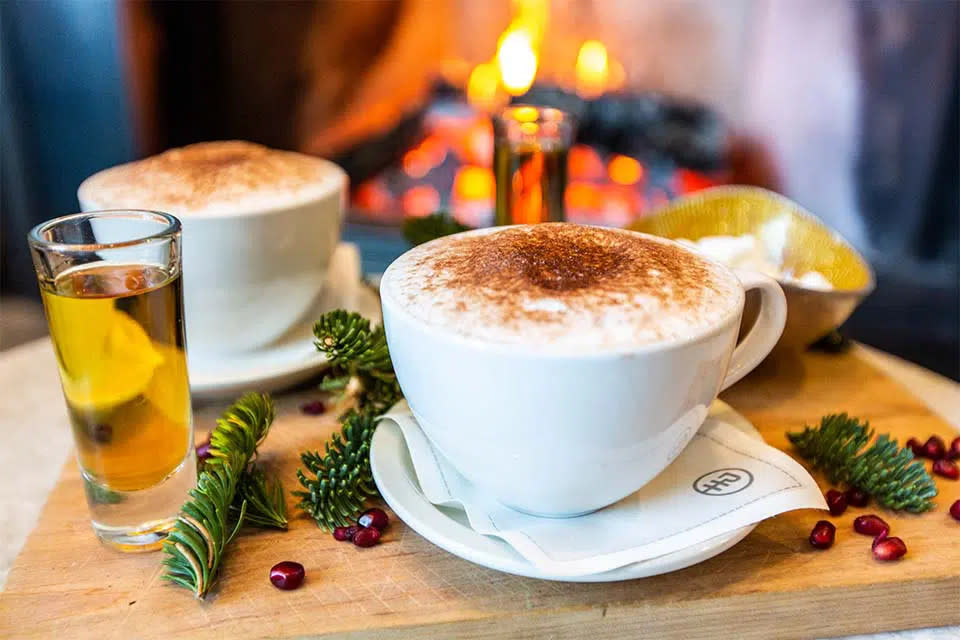 HOTEL JACKSON
Hot chocolate is always a delicious holiday treat. Step it up a level with this adult version from the bar at Hotel Jackson in Jackson, Wyoming. In a medium saucepan, add milk, chocolate chips, sugar, and salt. Then, set the heat on medium-low, stirring often. Whisk the mixture until the chocolate melts thoroughly. Make sure not to let the mixture boil, as it will burn and stick to the bottom of the pan. Once it comes to a low simmer, remove the pan from the heat. Afterward, add vanilla extract and stir. Divide the hot chocolate into mugs, adding one ounce of Grand Marnier to each one. Lastly, stir a final time, and add your favorite toppings! For instance, marshmallows, whipped cream, and cinnamon are great additions.
Ingredients